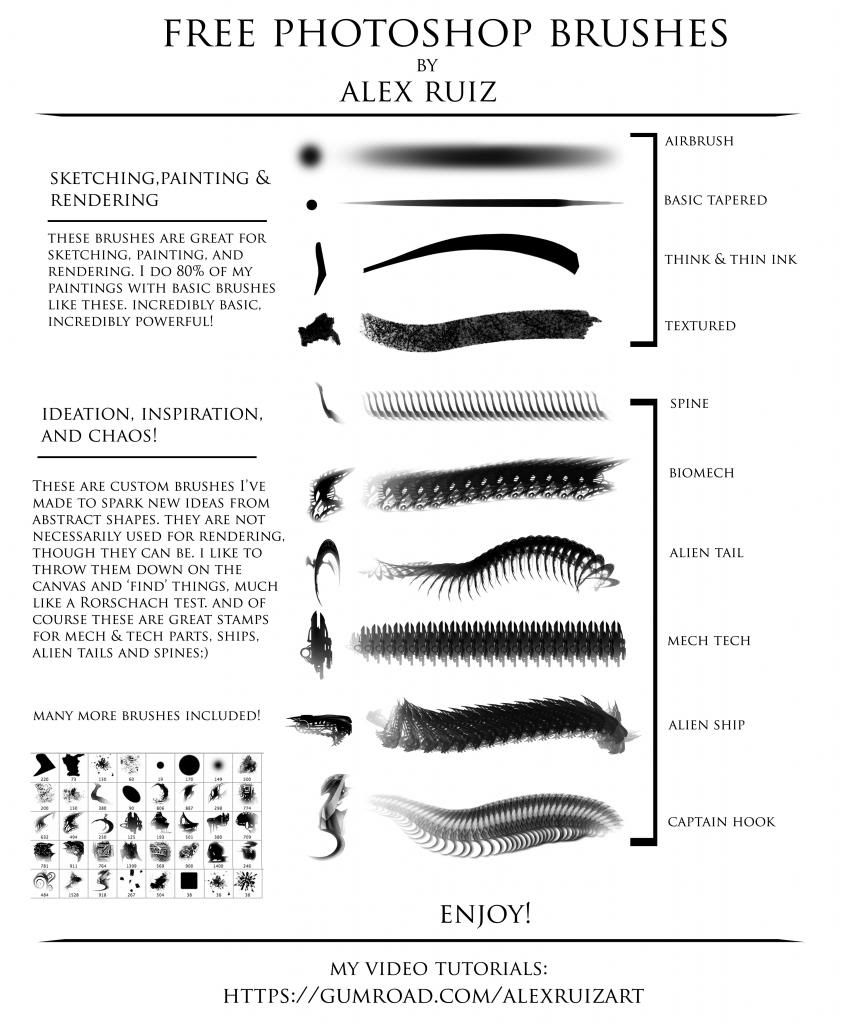 Here's a free brush set that contains basic rendering brushes, as well as custom brushes I've made. You may use them in any of your personal and professional work, and of course I highly encourage you to make your own as well

Made in Photoshop CS3, they should work in previous versions and of course will work in CS5 & CS6.
Thanks and enjoy!
******GET THEM HERE!:
gum.co/AtzY
********
PS...Just enter '$0' where it says 'Give', you don't have to donate nothin'!